Who We Are
Centre for Action in Learning Management (CALM Worldwide) was founded in the UAE to positively impact the well-being and happiness of people in their personal and professional life. The focus was on applying principles of neuroscience to evidence-based learning and coaching to spark positive transformation. It is a professional and dynamic company whose niche expertise is to powerfully add value to people & organizations, focusing on highly effective Leadership & Management practices, as well as Learning & Development solutions that enable maximum potential and growth. We are passionate about developing the potential of people and enhancing organizational success. We specifically focus on the role of Neuroscience, Emotional Intelligence, and Positive Psychology in optimizing this potential strength to help people & organizations predict and improve performance. With over years of experience CALM has helped local & international companies and thousands of individuals become more successful with our range of in-depth expertise that provides innovative and creative solutions. We have an international presence in countries like UAE, Oman, Kuwait, India and Malaysia.
OUR VISION
At C.A.L.M. Worldwide (Center for Action in Learning Management), our vision is simple:
To be the leading professional development provider in areas seen as important to the strategic growth plans of people and organizations.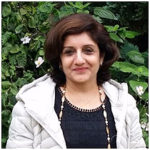 Seema Nagrath Menon
(CPLP®, COTU ) Managing Director & Founder
Seema Nagrath Menon is an International Speaker, ATD Expert Master Facilitator, Marshall Goldsmith Stakeholder Centered Coach and Senior Learning & Development Specialist based in Dubai. As a Certified Professional in Learning & Performance (CPLP®) and a qualified COTU-BPS (Level A& B) from Cambridge University, she has been working internationally in the fields of leadership development, learning strategy and instructional design for over 18 years.
Currently, she is the head of CALM Worldwide (Center for Action in Learning Management), a professional and dynamic UAE based Management & Learning Consultancy whose niche is to powerfully add value to people & organizations, focusing on highly effective leadership, management and L&D practices that enables maximum potential and growth.
She has also trained as a Leadership and Emotional Intelligence specialist, at Yale University and Case Western Reserve University. Her principal area of experience and expertise has been in research, innovation, designing and managing delivery of interactive developmental learning programs, aimed at facilitating the enhancement of targeted skills in her clientele. She is also an expert in the Neuroscience of Learning.
Using her cross-cultural international business exposure to add value and positively influence the life of her clients in global business she has coached executives and leaders for peak performance.  As well as, designed, developed, and delivered specialist learning programs on Leadership Skills, Business & Life Skills, Emotional Intelligence and Mindfulness for a range of international business corporates and institutions.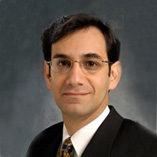 Moheet Nagrath
Advisor
Moheet Nagrath has leadership experience and deep expertise in a broad range of roles and skills as a business focused Human Resources professional. He had a 30 year career in P&G and served as the Chief Human Resources Officer. Prior to becoming the CHRO of P&G, he held senior level positions in several different businesses in P&G. He was in senior executive roles for more than 12 years, and was a management representative on the Board. Moheet has breadth and diversity of global experience. He held global responsibilities for 12 years - across developed markets and emerging markets. His international working experience: lived and worked in 4 countries: 15+ years in the US, 4 years in Japan, 7 years in Greater China / Hong Kong, and 7 years in India. He has consulting experience for 3 years across a broad range of industries in several different countries. He has advised clients on developing leaders, managing talent, organization transformation and HR operating models.  Moheet has led end-to-end range of actions: from vision and strategy to architecture, practical application and results that positively impact business.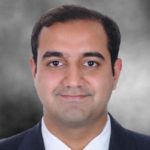 Akshay Menon
Operations Manager
Akshay Menon brings with him a varied international experience to his current Operations Manager role. He has worked in companies like Quest Diagnostics, Dr. Lal Path Lab, Thumbay Marketing and Goldline Group. He has extensive experience in the trading industry and has expertise in a broad range of roles starting from sourcing, procurement, logistics, custom clearance and warehouse management. In his current role as the Operations Manager he plays an important role in coordinating events, sales, consultancy initiatives and customer liaison. He is passionate about Startups, Entrepreneurship and Green Initiatives.
Our Affiliations
We have International Affiliations for evidence-based Training and Coaching with
ATD (Association for Talent Development) and Marshall Goldsmith Coaching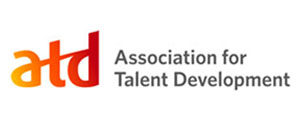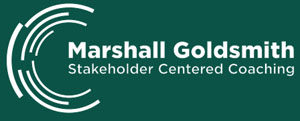 Distributorship
We have the authorised distributorship for scientifically validated Psychometric Assessments from MHS (Multi-Health Systems)
and forcloud based eLearning and interactive video making from Koantic