We are qualified and licensed to run a broad range of Internationally Accredited Certifications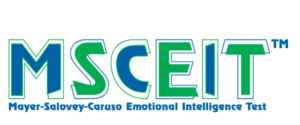 DLI - line of Assessments, Simulations and 360's
Discovery Learning International (DLI), provides leadership, organizational development products and training to some of the world's largest and most well-known organizations. Our mission is to work collaboratively with clients to build healthy and sustainable organizations through the development of effective leaders.
Emotional Intelligence - MSCEIT
Mayer-Salovey-Caruso Emotional Intelligence is developed by academics at Yale and the University of New Hampshire in cooperation with MHS, the Mayer-Salovey-Caruso Emotional Intelligence Test (MSCEIT™) evaluates Emotional Intelligence through a series of objective and impersonal questions. It tests the respondent's ability to perceive, use, understand, and regulate emotions.